Welcome To WhiteHall Trading & Projects
We are 100% woman owned and 55% youth empowered. Our company is accredited by the service seta and has a level 1 BBBEE rating.
We believe in being relevant and cutting edge and as such invest a great deal of time and energy in research and development.
We provide skills development programmes and solutions to private and public Sector clients.
To impact on the mental, physical, intellectual and economic wellbeing of the people of South Africa by providing programmes and solutions that will empower the nation to become economically sustainable.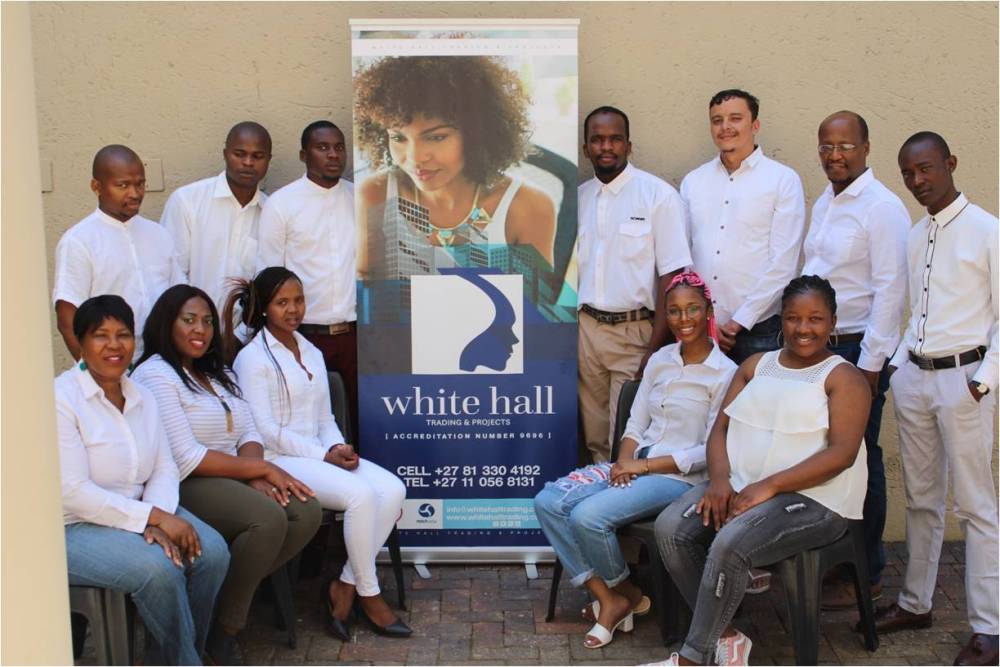 We are a company that thrives on being relevant and providing our clients with real customer experience. In addition to that the following are our compelling reason why you should choose us. Experience, Track Record, Diversity, Flexibility, Service Excellence, Service with Integrity, Passion for small business development, Passion for youth development
There are two main drivers to the services we provide.
With over 6 million youth classified as not working, not studying, not involved in any economically viable activities South Africa has a challenge on its hands and skills development and workplace exposure will alleviate some of these challenges. We are able to assist companies to channel their skills development spend in a way that will create a win-win for all.
The new codes provide a compelling reason for companies to address skills shortages through Learnerships, internships, skills programmes and RPL. White Hall is able to assist through our accredited skills development programmes.